If you are new to camping, we'll help you get started.


Let's begin with some "new to camping" basics.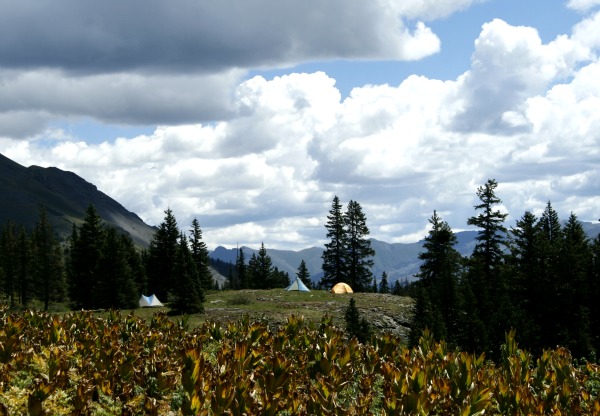 Camping near Silverton ,Colorado
| | |
| --- | --- |
| | It's been bothering me for a long time……….when I think of how many folks out there would love to go camping but they don't know where to begin. Also, there are so many other folks out there that do go camping but think of it as a major chore. |
By planning ahead and making some simple changes anyone can become proficient at camping, thus, making the outdoor experience more enjoyable.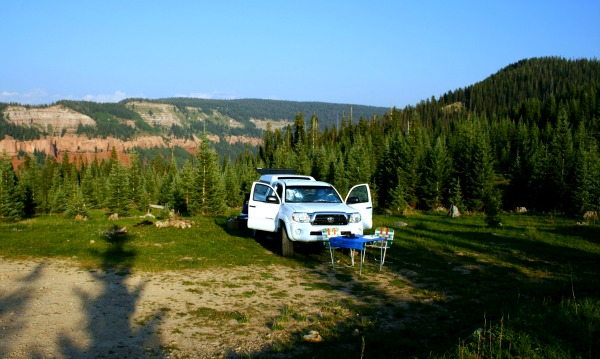 Car camping near the Colorado Trail, LaPlata Mountains, Colorado
If you're interested at all in learning more about camping, then pay close attention. Starting on this page I'll begin to share with you some camping basics and tips to help get you started. So, stick with me "The Camping Detective".
Download the free Camping Checklist to help you get organized. Or, maybe you need advice on equipment for camping.
Even if you're new to camping, you will forget something on your first trip, but it really doesn't matter. Make a note of what you forgot and you'll have it on your next camping trip.
---
Additional topics we will cover inside these web pages are:

And, find out what to do after a trip with a section on how to unpack after a camping trip and do some after camping chores.

---
Why others are so good at camping.
I'm sure you've wondered why some folks just love to camp. Maybe your friends, neighbors, even coworkers. It's just that they have discovered their own little camping system, which makes them so good at camping.
Here at The Camping Detective, we would like to help you to develop your very own "how to camp system".
You may new to camping right now but becoming a great camper is actually pretty easy. Just continue reading more how to camp pages.
---
---
Continue reading with more articles in the How to Camp section......
How to set up camp
Learn the basics on how to set up camp.
How to break camp
Learn step by step how to break camp in an organized way.
How to unpack
Simple after camping chores you need to do right away.
How not to camp
Discover 9 tips on "how not to camp." 
Keep warm in your tent
9 things you can do to keep warm in your tent.
---
---