Welcome to the TheCampingDetective.com, how to go camping home page.

Help and advice on how to go camping, check off everything on your camping list, create specially made camping recipes and more.
If you are new to camping we give you straight facts and great camping tips...so you can explore and enjoy some wonderful outdoor adventures with family and friends...and share great stories around the campfire after sunset. If you happen to be a shutter bug like me, feel free to share some of your camping photos with us.
Browse through these pages for help in choosing some wonderful camping spots, in beautiful public campgrounds or even prepare yourself for some free camping out in the middle of nowhere.
Plus, whenever you're ready, you can check out the section on buying the best affordable camping equipment to meet your needs.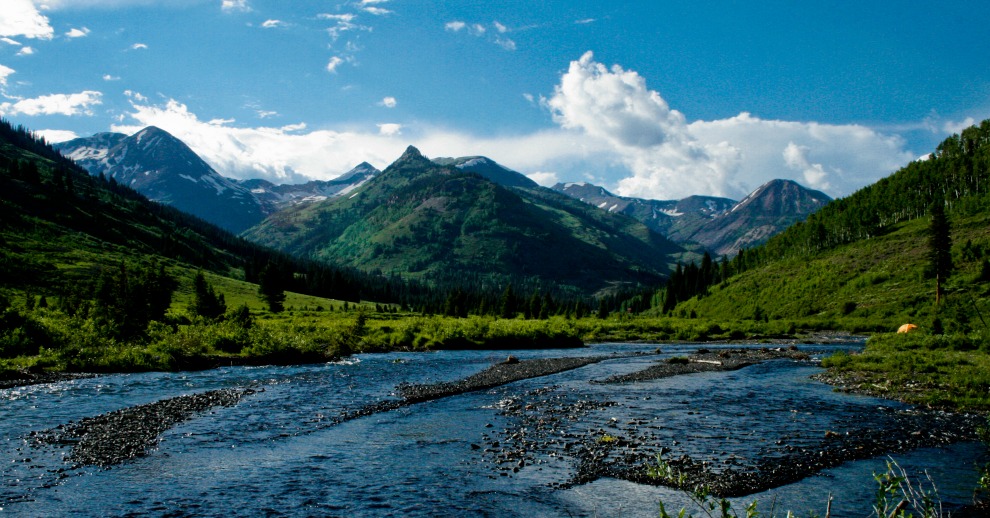 Camping and fly-fishing along the Slate River.
Camping is great recreation for people from all around the world, especially newbies. If you prefer to travel by car and camp in public campgrounds, you've come to the right place.
If you consider yourself an experienced camper and enjoy backpacking you'll certainly find some helpful tips and tricks as well.
Every region on earth offers a unique character and adventure. We even offer you some camping trip ideas.

Wouldn't it be great if you could leave your stressful job for awhile, and just go on a camping trip for a month or two? Imagine all the places you could go. Wouldn't that be a great adventure?


Another great thing about camping, are all the relaxed people you meet along the way. This is a great way to share adventures and information with others. Many travelers are more than happy to tell their camping stories and help you with any travel advice.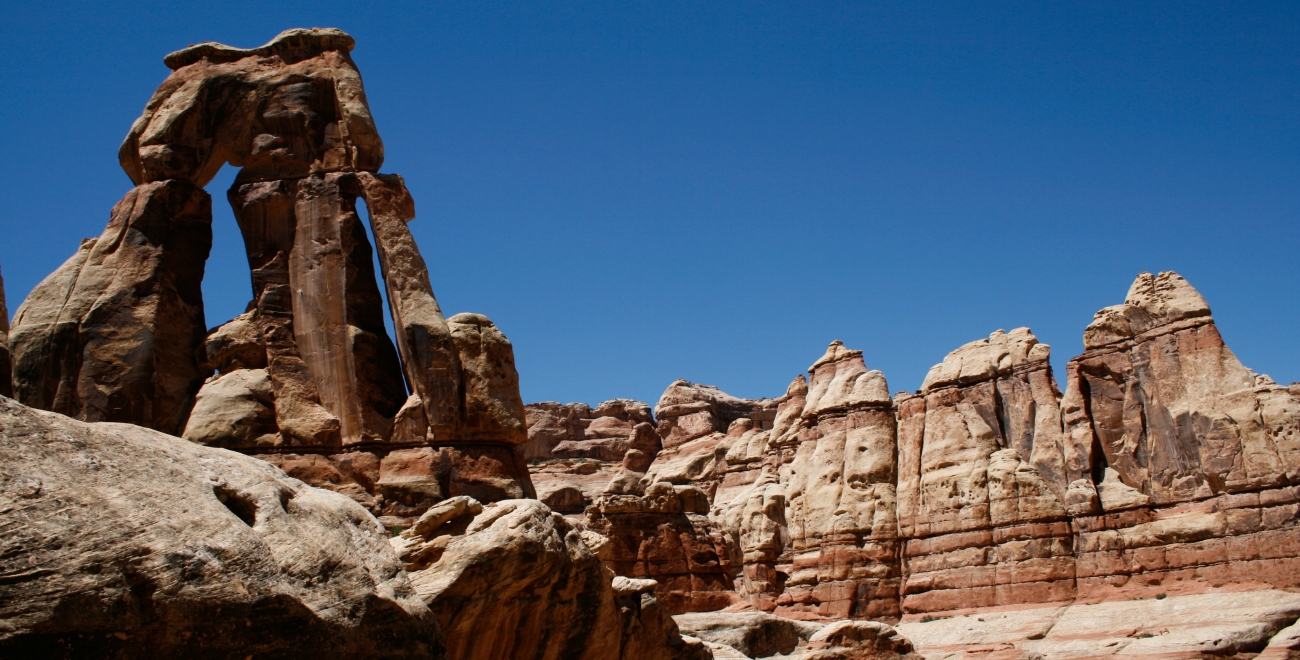 Camping & hiking Canyonlands, UTAH, Druid Arch

There's a good chance your dog would like to go on a camping trip with you. If you're unsure of what you need to do, the how to camp with your dog pages can help.
While camping there are a wide variety of campgrounds to choose from. You can go to specialty campgrounds like KOA, National Park campgrounds, private and primitive campgrounds and many others.

There are all kinds of camping areas to choose from. Myself, I prefer to camp for free high up in the mountains on back-roads, so I can really get away from it all and feel more connected with nature.


If you're worried about what to cook when you're in the outdoors, no problem, the camping recipes section has you covered. We even have a free printable  camping grocery list to make food shopping a little easier. Within these pages you'll find answers to all of your how to go 
camping questions. And then, with the use of your free printable camping checklist, you'll be ready to go camping in no time at all.
You can do this with a very little expense or you can find a nice campground with all the amenities…showers, flushing toilets and laundry.
It's up to you.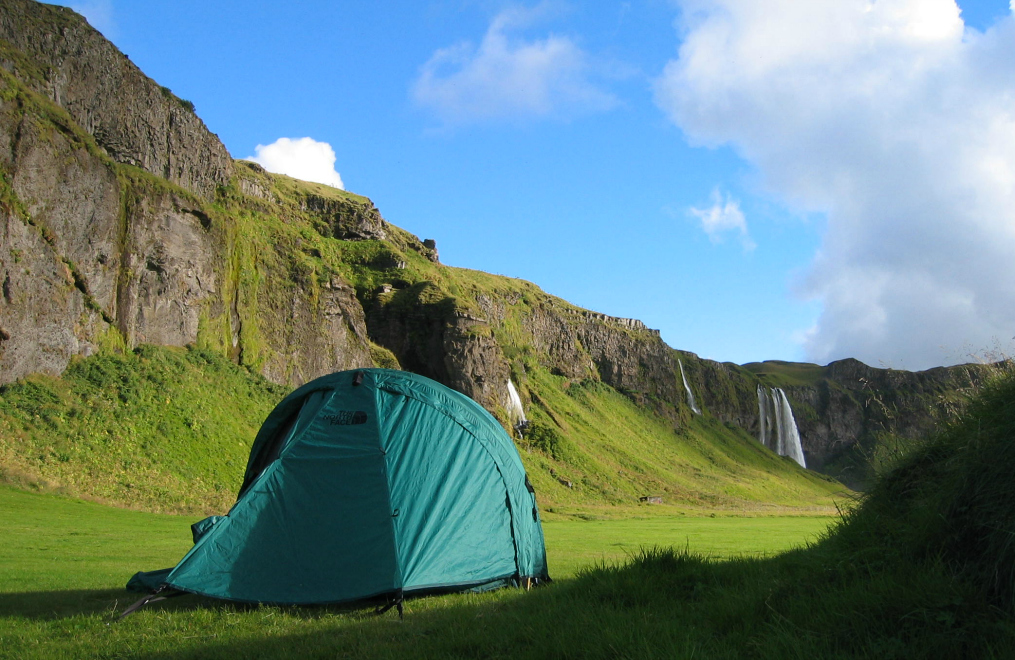 Camping in Iceland
---
---
You may also be interested in reading more about how to go camping, camping recipes, tips and more....
Going camping? With a printable camping grocery list you'll be able to fly through the supermarket.
Need a printable camping checklist? No problem, you've come to the right place.
Free printable camping recipes.
Vegetarian recipes for camping: Some easy veggie camping meal ideas.
Discover 9 ways how to keep warm in your tent during those cold nights.
Discover 7 tips on how to keep ice from melting so fast while camping.
Camping cooler that's falling apart? The camping cooler repair page has some ideas on how to fix it.
7 Camping Tips to make your outdoor adventures a more enjoyable.
An informational "how to" story about camping with a dog named Fritz.
Learn how to make a fire at your campsite safely and easily by following these simple steps.
Some things for camping you will need.
Do some free camping and connect with nature.
If you are new to camping, we'll help you get started.
Are you planning a Camping Trip? But, can't decide where to go? Here at The Camping Detective, we'll give you some ideas.
Many camping trips end with some good camping stories. Perhaps you'd like to share yours?
Share any cool camping photos you may have.
Lover of the outdoors, adventurer, marketer and author of The Camping Detective website.
---
---